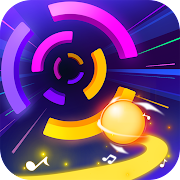 Smash Colors 3D: Swing & Dash Mod APK 1.0.93 [Unlimited money][Unlocked][VIP]
Update on: 2023-03-17
Smash Colors 3D: Swing & Dash Mod is a modified version of Smash Colors 3D: Swing & Dash developed by Badsnowball Limited. The difference between mod version and original version is: Unlimited money, VIP unlocked... You can download latest mod version or original version of
Smash Colors 3D: Swing & Dash 1.0.95
with HappyMod. HappyMod is the best mod downloader for 100% working mods. Click here to learn
how to use HappyMod
to download and install all kinds of file types:xapk, bapk, apks...
# Mod Info
The main advantages / modifications of Smash Colors 3D: Swing & Dash Mod APK 1.0.93 [Unlimited money][Unlocked][VIP]
Mod V1 features:
Unlimited Money/Unlock VIP
Mod V2 features:
Unlimited money, VIP unlocked
Mod of recommend
Mod of latest version
# Rules for Playing
Any new player can easily pick up and play the game without difficulty. The game's basic controls are easy to understand and can be easily learned by anyone. A great mix of addictive gameplay and a clear objective make this an exceptional game! Drag the ball to produce a collision and shatter into different circles. You need to avoid touching any parts of the screen that don't match your ball's color. Avoid losing track of the ball's color-coded sections by completing all of the circle portions. Doing so will keep you in the game longer. Advertisement During this time, you need to follow the music's rhythm by coordinating your movements. Complete combos and earn high scores to rank high in the rankings. During your run, the ball can change color and grow in size at the same time. Moving parts grant it additional difficulty. Making poor time decisions ends your run as quickly as possible. Add more fun to your game with this extra element!
# The 3D version of Smash Colors features many extra features.
People's game preferences determine how well a title performs. Smash Colors 3D proves this point due to its strong emphasis on each facet of its design. This game offers you a chance to learn more about it if you haven't already downloaded it. Additionally, if you have already started playing the game, you might discover ways to improve your gameplay. Look through the information presented. The game's controls are easy for anyone to understand. This makes the game accessible to any person. There are more than 100 different songs included; these songs can be enjoyed by anyone. A wide range of different items and scenes are available. Advertisement There are many more aspects to the game that aren't displayed in this guide. By continuing to play, you can learn more about the game's many traits. Additionally, you can download the Smash Colors 3D for Android app now.
# The world is a colorful place.
In Smash Colors 3D, players move around an invisible cylinder, which is shaped like a sphere. From this cylinder, players observe colorful lines that appear before them. This game takes place in a surreal world where players control a spherical mass. When the ball you control touches a colored boundary line, the game halts. This includes when the ball moves through colored areas. In this case, the ball's color and movement will also remain visible in game. Your job in this game is completely understandable, given that you swipe the screen left or right to match the colored lines' positions. Doing so allows you to maneuver the ball through a series of obstacles, some of which players must work through on their own. After each song, you'll unlock impressive achievements for completing it. Additionally, your work isn't done— because players must always overcome challenges.
# Many obstacles stand in the way of success.
Any music-related game requires players to solve numerous challenges. Smash Colors 3D's game interface includes fast-paced music that increases in speed as players progress. This effect also increases the pace at which players complete each level. Colors frequently mix with line speed to increase the chances of hitting different lines. This is because changing colors rapidly combines with the odds of hitting lines of a specific color. The game includes a circle with various colors that players pass through. These colors change the player's coloration. Passing through these circles affects how long it takes to change color. Players must be careful when changing colors; some cases require speedy movement or quick color changes. You'll need to deal with the game again when they appear. Additionally, perceived lines may actually be shorter than expected if certain colors predominate. You can freely touch any position on the lines of varying lengths. Some lines, however, must be moved between defined areas with specific colors. Songs face a wide array of obstacles that constantly require attention. Many fans don't even realize obstacles are present until they suddenly appear.
# This library contains a wide range of genres of music.
People can only ignore the wide range of songs supported by Smash Colors 3D if they want to participate in a music game. This game's library contains songs from every genre, so users can pick the ones they like best. This game includes popular songs that players must conquer. Each song has a bar on the top of the screen that indicates how far the player has progressed and how many stars have been earned.
# Download Smash Color 3D to create your own music.
In a music game called Smash Color 3D, we'll create the song's melody by navigating obstacles. Different songs have different length times; we'll play each one in the same amount of time. Simply press play on any song you choose, and you will enter a surreal space like in outer space. The same ball is in the center of the video display. The melody controls the next element you need to control. After you wait for it to play, you start performing. The ball rotates through a full 360-degree arc on the game screen. Each time the music changes, the ball displays different colored arcs on the screen. The ball's every contact with an arc reflects the tune of that song. It looks elegant and even in its symmetry, making it highly noticeable to the eye. You must touch the ball to the same arc in its current color. Doing this cancels the song and ends the game if the ball is not the same color. However, this is the main problem withay, you can completely replay and avoid your mistakes.
# Smash Colors 3D: Swing & Dash Mod APK 1.0.93 [Unlimited money][Unlocked][VIP] Features:
Move and drug your finger to smash the circles!Keep your pace with fancy rhythm!
Sound easy? You wish!!

【Easy to play】
➤ Hold and Drag the ball to crash the circles.
➤ Avoid the different Colors!
➤ Do not miss the circles!
➤ Follow the rhythm of addictive challenges.
➤ Impress your friends with your perfect combos.

【Game features】
➤ SIMPLE Game Control Experiences️
➤ Amounts of Songs to Satisfy Different Taste (100+ Songs will be updated)
➤ A Wide Variety of Scenes and Items for choose

Your ball smashes like a tank through colorful circles that block its descent, but if you hit a different one, it's all over! Your ball shatters to pieces and you have to start your fall all over again.

Try it now! Music lovers will definitely love it!

If any producer or label has an issue with any of the music used in the game, please send email to us and it will be deleted immediately if necessary (this includes the images used).

Contact us:
Are you having problems? Send an email to contact@badsnowball.com

Rules for Playing
The 3D version of Smash Colors features many extra features.
The world is a colorful place.
Many obstacles stand in the way of success.
This library contains a wide range of genres of music.
Download Smash Color 3D to create your own music.

# How to download and install Smash Colors 3D: Swing & Dash Mod APK 1.0.93 [Unlimited money][Unlocked][VIP]?
// Option A //
To download Smash Colors 3D: Swing & Dash mod from HappyMod.com.
You need enable the option "Unknown Sources".
1. Click on the above link to download Smash Colors 3D: Swing & Dash mod APK.
2. Save the file in your device Downloads folder.
3. Now tap on Install and wait for the installation to finish.
4. Once it is done, open the game and start playing it right away.
// Option B //
To download Smash Colors 3D: Swing & Dash from HappyMod APP, you can follow this:
1. Open your browser and download the HappyMod APK file from HappyMod.com - the only official website of HappyMod.
2. Open Android Settings and go into Privacy or Security.
3. Tap the option to Allow Unknown Sources and enable it.
4. Go to your Android downloads and tap the APK file.
5. Follow the directions on the screen to install it.
6. Search Smash Colors 3D: Swing & Dash in HappyMod App.

# Full Specifications of Smash Colors 3D: Swing & Dash Mod APK 1.0.93 [Unlimited money][Unlocked][VIP]
// Download Information //
| | |
| --- | --- |
| Size | 66.6MB |
| Version | 1.0.93 |
| Version Code | 169 |
| Lang | af am ar as az be bg bn bn-BD bn-IN bs ca cs da de de-DE el en en-AU en-CA en-GB en-IN en-XC es es-ES es-US et eu fa fi fr fr-CA gl gu hi hr hu hy id in is it iw ja ja-JP ka kk km kn ko ky lo lt lv mk ml mn mr ms my nb ne nl or pa pl pt pt-BR pt-PT ro ru ru-RU si sk sl sq sr sr-Latn sv sw ta te th tl tr tw uk ur uz vi zh zh-CN zh-HK zh-TW zu |
// Operation Systems //
Permission
READ_EXTERNAL_STORAGE POST_NOTIFICATIONS RECEIVE_BOOT_COMPLETED INTERNET ACCESS_NETWORK_STATE VIBRATE ACCESS_WIFI_STATE AD_ID WAKE_LOCK FOREGROUND_SERVICE BIND_GET_INSTALL_REFERRER_SERVICE BILLING
Permission Text
OTHER:
STORAGE:
Allows an application to read from external storage.
OTHER:
Allows an application to receive the ACTION_BOOT_COMPLETED that is broadcast after the system finishes booting.
Allows applications to open network sockets.
Allows applications to access information about networks.
Allows access to the vibrator.
Allows applications to access information about Wi-Fi networks.
Allows using PowerManager WakeLocks to keep processor from sleeping or screen from dimming.

Min Sdk
24
Min Sdk Txt
$mod_unpack_info.min_sdk_txt}}
Target Sdk
29
Target Sdk Txt
29
Multi Window
No
Supports Screens
small, normal, large, xlarge
CPU
armeabi-v7a
Open GL Int
0
Supports Any Density
Yes
Densities
120, 160, 240, 320, 480, 640, 65534, 65535
// User Features //
Uses Feature
Wi-Fi hardware features:
The app uses 802.11 networking (Wi-Fi) features on the device.

Uses Feature
Touchscreen hardware features:
The app uses the Global System for Mobile Communications (GSM) telephony radio system.
The app uses the device's basic two-point multitouch capabilities, such as for pinch gestures, but the app does not need to track touches independently. This is a superset of the android.hardware.touchscreen feature.
The app uses the device's advanced multitouch capabilities for tracking two or more points independently. This feature is a superset of the android.hardware.touchscreen.multitouch feature.

Uses Feature
other.#The app requires the device to use the portrait or landscape orientation. If your app supports both orientations, then you don't need to declare either feature.#The app uses 802.11 networking (Wi-Fi) features on the device.#:


// Signature //
| | |
| --- | --- |
| Md5 | E89B158E4BCF988EBD09EB83F5378E87 |
| Signature | 61ED377E85D386A8DFEE6B864BD85B0BFAA5AF81 |
| Sha256 | A40DA80A59D170CAA950CF15C18C454D47A39B26989D8B640ECD745BA71BF5DC |
| Valid From | Fri Feb 29 02:33:46 CET 2008 until: Tue Jul 17 03:33:46 CEST 2035 |
| Serial Number | 936eacbe07f201df |
// Developer //
| | |
| --- | --- |
| Developer | Android |
| OU | Android |
| Organization | Android |
| Locale | Mountain View |
| Country | US |
| City | California |
# What're users talking about Smash Colors 3D: Swing & Dash Mod APK
Download HappyMod to join real time talk with millions of users.
User reviews
User requests
Write a review for Smash Colors 3D: Swing & Dash Mod APK
Rate it:
Submit a review
User reviews (37)
Request a latest version of Smash Colors 3D: Swing & Dash Mod
If this mod doesn't work, you can send a request to HappyMod community. Users will upload a new mod if they've one.
Send a request
Latest requests related to Smash Colors 3D: Swing & Dash