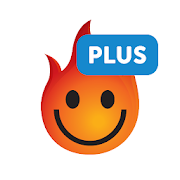 Hola VPN Proxy Plus Mod APK 641.161.707 [Premium]
Update on: 2020-01-07
Hola VPN Proxy Plus Mod is a modified version of Hola VPN Proxy Plus developed by Hola. The difference between mod version and original version is: Premium... You can download latest mod version or original version of
Hola VPN Proxy Plus 641.183.956
with HappyMod. HappyMod is the best mod downloader for 100% working mods. Click here to learn
how to use HappyMod
to download and install all kinds of file types:xapk, bapk, apks...
Anime Ringtones
Discover 5,000,000+ hot songs for your ringtongs.
Get the app & all FREE!
Open >
# Mod Info
The main advantages / modifications of Hola VPN Proxy Plus Mod APK 641.161.707 [Premium]
Premium
Mod of recommend
Mod of latest version
# Be careful when using the internet.
People who use the internet a lot like the average person should consider installing a virtual private network app on their devices. This is because there are many attackers and data thieves out there who can access their data files and important information from their device. Using Hola VPN is essential when securing your device against online attacks. This app is capable of securing data and privacy when online! Most people think they're untouchable because they access online services without worrying about anything. Even accessing suspicious websites won't get them hurt; people think this is impossible to happen. However, this isn't true! Anybody can easily discover your internet Protocol Address, or IP, once they log on. This makes you vulnerable to online scrutiny no matter how advanced your technical skills are. Even unskilled internet users can easily access your data without any difficulty if you don't conceal your IP address. Advertisement You need to maximize protection of your data and privacy when online. With this app, you can use any proxy IP address from any server you choose. This is because the app allows you to connect to servers in Canada, Argentina, the United States or any other country. This app provides complete safety from any harm. Additionally, it grants faster web browsing speeds. With this app's connectivity tools, you can easily re-route your internet connection between countries. Additionally, you can unblock any restricted app or website by simply tapping a few times on the app's interface.
# Highlights of the Hola VPN service can be found on its website.
People use the internet daily today; you should consider downloading Hola VPN to keep your privacy and data intact. The internet allows us to access a wide range of functions— from social media sites to music sharing apps. It also helps us stay in contact with family and friends, as well as perform schoolwork and work. However, we can also protect our data by using a web proxy or VPN. An ideal way to safeguard our online data is through the use of a VPN app such as Hola. This app provides many current functions. Knowing our public IP allows attackers to steal information like passwords, identity and money. Many people have lost privacy, money, identity and data due to attackers stealing it. Companies have sold our information to advertisers; who use it to target us with their products and services. With this VPN, we can hide our IP address to avoid this from happening. Thanks to the Hola VPN app, you can always access any website or app that's been blocked! More than that, you can be sure that this never happens thanks to the app's usage of Hey Holmes. Advertisement By using this app, you can prevent data thieves from accessing your information by hiding your IP address. This makes it seem like your device is located in a different country and prevents anyone from accessing your real IP address. You no longer need to fear data breaches because of this app. This app has many servers from different countries around the world. These servers include Canada, Australia, the Philippines, the UK, Brazil and many more. This app allows users to choose which server they can connect to. The specific content is protected by the fact that many servers are available through this app. By selecting the region you need, you can ensure full security when accessing any information. There are a lot of websites and apps we can't access due to reasons such as our country blocking them or our internet service provider. Selecting a proxy server on an app like Unblock Sites and Apps instantly unblocks any website or app. This app lets you access any websites or content you want to today. You just need to change your server and try again if you're blocked. The app speeds up browsing thanks to features included in the app. Because of this, users don't have to worry about web connection loss. The app allows you to easily switch countries by tapping one country at a time. This is achieved by selecting the country and then tapping it.
# The Hola VPN app was first released through an apk.
Over ten million users currently use the popular Hola VPN service. It has over 100 servers in over 50 countries around the world. Using Hola, users can securely browse websites and apps that are blocked in their country. People also use Hola to keep their data safe from scam artists. Hola's servers provide encrypted, speedy and secure connections. You won't experience any lag time or delays when using a Hola VPN service— all of their servers hide your real IP address and location behind a virtual one. Additionally, using a Hola VPN service doesn't expose your personal information thanks to the service's use of virtual IP addresses and locations. This app keeps no record of your browsing information thanks to its proxy features. It's accessible on all Android platforms, including phones and televisions, as well as other devices. You can use the Hola VPN apk mod for free to enjoy all of its functionalities.
# To use Hola VPN, refer to this guide.
Holla is a free, community-powered P2P VPN that routes all traffic through peers instead of one centralized server. Unlike other VPNs, it doesn't charge users a subscription fee and instead provides an unlimited plan. Instead of one server powering all traffic, the Holla network has multiple servers that share resources. The more people use the Hola VPN and VyprVPN APK, the more useful they become. Over a million people currently use the app, which allows users to bypass internet restrictions worldwide with just one click. Because it quickly connects to other computers, Hola is much faster than regular VPNs. You can download it right now and notice its quick and seamless connectivity.
# The in-game app for Hola VPN, which provides additional features and an additional .apk file.
Having many extra features like protecting multiple devices and increased latency speed makes Hola VPN great.ral others.
# Hola VPN Proxy Plus Mod APK 641.161.707 [Premium] Features:
Unlimited VPN Plus | Unblock websites, apps, and content | Keep your activities safe, secure and private.
FEATURES
• The only VPN that gives you simple direct access to your favorite censored or blocked websites
• Unblocks applications and websites from around the world
• Hide your IP address to browse the web privately & anonymously
• Switch countries with ease
• Speeds up web browsing
• Reduces data plan costs


More info at https://hola.org/faq



If you have any questions and suggestions, feel free and send them to help_android@hola.org
We love to hear from you :-)



Hola VPN Plus contains Lightning Browser and is used under Lightning Browser Mozilla Public Licence, Version 2.0. A copy of this license is available at: https://github.com/anthonycr/Lightning-Browser


What types of information do we collect?
We collect the following types of data from you when you use the Services:
- Log Data: Log data may include the following information- browser type, web
pages you visit, time spent on those pages, access times and dates.
- Personal Information: Personal information is information that may be of a
private or sensitive nature, and which identifies or may identify you. The
Personal Information we may collect and retain includes your IP address, your
name and email address, screen name, payment and billing information or other
information we may ask from time to time as will be required for the on-boarding
process and services provisioning.
- Installed Applications: details of applications that are installed on the
user's device.
Registering through social network account: When you register or sign-in to the
Services via your social network account (e.g., Facebook, Google+), we will have
access to basic information from your social network account

How do we use your information?
We use your information in order to provide you with the Service. This means
that we will use the information to set up your account, provide you with
support regarding the Service, communicate with you for updates, marketing
offers or concerns you may have and conduct statistical and analytical research
to improve the Service.

Information we share
We do not rent or sell any Personal Information. We may disclose Personal
Information to other trusted third party service providers or partners for the
purposes of providing you with the Services, storage and analytics. We may also
transfer or disclose Personal Information to our subsidiaries, affiliated companies.

Your Choices and Rights
We strive to give you ways to update your information quickly or to delete it.
To exercise such right, you may contact us at: privacy@hola.org

Legal links:
Privacy: https://hola.org/legal/privacy
Terms of service: https://hola.org/legal/sla
Hola End User License: https://hola.org/legal/dmca

Learn more - https://hola.org/faq.html

Be careful when using the internet.
Highlights of the Hola VPN service can be found on its website.
The Hola VPN app was first released through an apk.
To use Hola VPN, refer to this guide.
The in-game app for Hola VPN, which provides additional features and an additional .apk file.

# How to download and install Hola VPN Proxy Plus Mod APK 641.161.707 [Premium]?
// Option A //
To download Hola VPN Proxy Plus mod from HappyMod.com.
You need enable the option "Unknown Sources".
1. Click on the above link to download Hola VPN Proxy Plus mod APK.
2. Save the file in your device Downloads folder.
3. Now tap on Install and wait for the installation to finish.
4. Once it is done, open the game and start playing it right away.
// Option B //
To download Hola VPN Proxy Plus from HappyMod APP, you can follow this:
1. Open your browser and download the HappyMod APK file from HappyMod.com - the only official website of HappyMod.
2. Open Android Settings and go into Privacy or Security.
3. Tap the option to Allow Unknown Sources and enable it.
4. Go to your Android downloads and tap the APK file.
5. Follow the directions on the screen to install it.
6. Search Hola VPN Proxy Plus in HappyMod App.

# Full Specifications of Hola VPN Proxy Plus Mod APK 641.161.707 [Premium]
// Download Information //
| | |
| --- | --- |
| Size | 16.3MB |
| Version | AARCH64_1.161.707 |
| Version Code | 2011617072 |
| Lang | af am ar as az be bg bn bs ca cs cy da de el en en-AU en-CA en-GB en-IN en-XC es es-ES es-US et eu fa fi fr fr-CA ga gl gu he hi hr ht hu hy id in is it iw ja ka kk km kn ko ku ky lo lt lv mk ml mn mr ms my nb ne nl no or pa pl pt pt-BR pt-PT ro ru si sk sl sq sr sr-Latn sv sw ta te th tl tr uk ur uz vi zh zh-CN zh-HK zh-TW zu |
// Operation Systems //
Permission
BILLING RECEIVE_BOOT_COMPLETED READ_EXTERNAL_STORAGE WRITE_EXTERNAL_STORAGE GET_ACCOUNTS READ_PHONE_STATE INTERNET ACCESS_NETWORK_STATE GET_TASKS' maxSdkVersion='20 SYSTEM_ALERT_WINDOW WAKE_LOCK' maxSdkVersion='19 FOREGROUND_SERVICE BIND_GET_INSTALL_REFERRER_SERVICE READ_HISTORY_BOOKMARKS WRITE_HISTORY_BOOKMARKS ACCESS_FINE_LOCATION RECEIVE
Permission Text
OTHER:
OTHER:
Allows an application to receive the ACTION_BOOT_COMPLETED that is broadcast after the system finishes booting.
Allows applications to open network sockets.
Allows applications to access information about networks.
Allows an app to create windows using the type TYPE_SYSTEM_ALERT, shown on top of all other apps.
STORAGE:
Allows an application to read from external storage.
Allows an application to write to external storage.
CONTACTS:
Allows access to the list of accounts in the Accounts Service.
PHONE:
Allows read only access to phone state, including the phone number of the device, current cellular network information, the status of any ongoing calls, and a list of any PhoneAccounts registered on the device.
LOCATION:
Allows an app to access precise location.

Min Sdk
16
Min Sdk Txt
$mod_unpack_info.min_sdk_txt}}
Target Sdk
29
Target Sdk Txt
29
Multi Window
No
Supports Screens
small, normal, large, xlarge
CPU
arm64-v8a
Open GL Int
0
Supports Any Density
Yes
Densities
120, 160, 240, 320, 480, 640, 65534, 65535
// User Features //
Uses Feature
Touchscreen hardware features:
The app uses the Global System for Mobile Communications (GSM) telephony radio system.

// Signature //
| | |
| --- | --- |
| Md5 | E89B158E4BCF988EBD09EB83F5378E87 |
| Signature | 61ED377E85D386A8DFEE6B864BD85B0BFAA5AF81 |
| Sha256 | A40DA80A59D170CAA950CF15C18C454D47A39B26989D8B640ECD745BA71BF5DC |
| Valid From | Fri Feb 29 02:33:46 CET 2008 until: Tue Jul 17 03:33:46 CEST 2035 |
| Serial Number | 936eacbe07f201df |
// Developer //
| | |
| --- | --- |
| Developer | Android |
| OU | Android |
| Organization | Android |
| Locale | Mountain View |
| Country | US |
| City | California |
# What're users talking about Hola VPN Proxy Plus Mod APK
Download HappyMod to join real time talk with millions of users.
User reviews
User requests
Request a latest version of Hola VPN Proxy Plus Mod
If this mod doesn't work, you can send a request to HappyMod community. Users will upload a new mod if they've one.
Send a request
Latest requests related to Hola VPN Proxy Plus