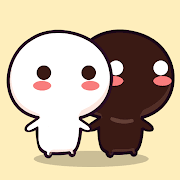 MilkChoco Mod APK 1.34.0 [Unlimited money]
Update on: 2023-05-27
MilkChoco Mod is a modified version of MilkChoco developed by Gameparadiso. The difference between mod version and original version is: Unlimited Money/Gems... You can download latest mod version or original version of
MilkChoco 1.35.0
with HappyMod. HappyMod is the best mod downloader for 100% working mods. Click here to learn
how to use HappyMod
to download and install all kinds of file types:xapk, bapk, apks...
App name
MilkChoco Mod APK 1.34.0 [Unlimited money]
Version
1.34.0
Update on
2023-05-27
Size
127.35 MB
Mod info
Unlimited Money/Gems
Developer
Gameparadiso
Category
Action
Get it on Google Play
MilkChoco
Download original apk
MilkChoco (91 MB)
Other Apps
from this developer
MilkChoco Mod APK

Download Links:

MilkChoco Mod APK 1.34.0 [Unlimited money]

Fast Download (12.9 MB)

Use HappyMod App to get faster download!

Download APK (127.35 MB)

* All mod apks are uploaded by users. If there is any infrigement, please send

contact us

to remove it.
# Mod Info
The main advantages / modifications of MilkChoco Mod APK 1.34.0 [Unlimited money]
Unlimited Money/Gems
Mod of recommend
Mod of latest version
# This isn't your average FPS game.
MilkChoco is an online FPS game with simple graphics and gameplay similar to other titles. However, the game has more to it than meets the eye. The stress-reducing graphics and characters make fighting in MilkChoco less stressful than other games. The Battle Royale mechanics are still in place, even though the inspiration for the idea comes from other games such as PUBG and Fortnite. Players start out in a randomly generated map where the battle will take place. Whoever is left standing at the end of the battle will decide what goes into their coffee cup. In order to survive, you must acquire resources such as ammunition, armor, grenades and health boxes. You'll start the game naked with only a spatula for defense. To mimic other Battle Royale games, Pickup's doesn't have a storage system for its resources— instead, it replaces whatever the player has in their inventory. Facing off against other players inPUBG, Fortnite or any other competitive game like this is hard work. But surviving for two minutes longer as the battlefield gets smaller helps remove that stress.
# In MilkChoco, meet your heroes.
The heroes featured in MilkChoco are small and sweet looking. But don't misjudge them; they're lethal and can tear you to shreds with ease. The two factions of heroes in the game are the Milk Group, which wear white color jobs, and the Choco Group, which wear black uniforms. Buying diamonds gives you the ability to customize your hero by buying outfits, accessories and other items. You can also purchase a better weapon in the shop by purchasing diamonds. You must choose which heroes to collect based on their superior stats and abilities. Each hero is different and has a different set of stats. Unlocking a hero costs gold; some heroes have special abilities like invisibility or a bombing ability.
# Surprisingly challenging.
MilkChoco's gameplay and visuals are geared toward enticing players to give it a try. However, the game's difficulty stems from the fact that it isn't easy to win. Players need focus, knowledge of game systems and the determination to win in order to succeed. You have to balance your natural talent with the right combination of skills and weapons. You also need to use your surroundings to protect you. The game's defining characteristic is its difficulty. Creating a hard game is impossible, but the perfect combination is extremely difficult to create. That's because no one can easily remember it.
# This software needs very low system requirements.
Many popular battle royale games have over 1300 GB of system requirements. This is frustrating for people with low-powered devices because many of the other great things about this game are related to its low memory requirement. A minimal amount of space is required for MilkChoco— 60 plus megabytes. Despite this, the game still has high-quality graphics and a fantastic gameplay experience. Although, don't think that because the game only requires 60+ MB of space that it doesn't have any good content.
# Playing MilkChoco requires certain guidelines to be followed.
This game isn't your typical Battle Royale FPS. It's more of a puzzler than a shooter; new players shouldn't get tempted to play it the way they want. This game has cute characters and is easy to play; it's just as difficult to win. Because of this, here are the tips you need to beat the game! Before purchasing random hero appearances, consider this suggestion. Some heroes don't appear random; instead, they excel in areas other heroes fail at. The best recommended heroes are listed below. Ghost is very fast and has good accuracy at both close and long ranges. He's also healthy and great paired with the UG-10 scoped rifle. With this, you basically become a god. Like Ghost, Air has low health for a battle role and uses RS-11 and Bordeal to kill unsuspecting enemies. His purpose is to snipe from a distance and support his team. MyoCat is a popular hero in MilkChoco. He's one of the best fighters in the game, and can be paired with the Foson and GG5 to cause massive damage. Each map has a different set of goals to accomplish; familiarizing yourself with these will help you succeed in battle. These include objectives such as killing specific enemies and collecting specific resources. Destroy more enemies than any other fighter with Space or Maze Death. Guide your snail through the bottle so it safely comes along for the ride. To defeat an enemy, freeze them with Ice Bang. Collect enemy milk bottles and place them in your own. Vanquish the green devil menace. ———
# MilkChoco Mod APK 1.34.0 [Unlimited money] Features:
Battle Royale Mode released : Survival mode to be the last one in all players.

5 vs 5 multiplay shooting game.
2017 Google People's Choice - Korea
2017 Google Best Indie Game - Korea
2017 Google Best Indie Game - Japan

Using various heroes with different abilities, you can play various roles in battlefields such as 'Assault', 'Deathmatch', 'Escort' and ETC.
Each hero can be raised individually, they also have own 'ranking', 'weapons' and 'skill'.


==== Features ====
- Easy to Control
- Small size (47 MB, No additional downloads)
- Low latency online FPS


==== Notice ====
1. In-game guide, please use the book button on the top left corner.
2. Login will be a Google account. Even if you change your mobile phone, you can log in with the same account and play with your existing records.
3. If you use Hack or Patcher, you can be blocked permanently.

==== Update scheduled content ====
1. Messages with friends
2. Star league (ladder league)

* Description of your in-app permission agreement request
In-app purchases: Purchasing gaming goods
Photo / Video / File: Change Clan Mark
Wi-Fi connection information: Seamless network play
External storage: In-app advertising

This isn't your average FPS game.
In MilkChoco, meet your heroes.
Surprisingly challenging.
This software needs very low system requirements.
Playing MilkChoco requires certain guidelines to be followed.

# How to download and install MilkChoco Mod APK 1.34.0 [Unlimited money]?
// Option A //
To download MilkChoco mod from HappyMod.com.
You need enable the option "Unknown Sources".
1. Click on the above link to download MilkChoco mod APK.
2. Save the file in your device Downloads folder.
3. Now tap on Install and wait for the installation to finish.
4. Once it is done, open the game and start playing it right away.
// Option B //
To download MilkChoco from HappyMod APP, you can follow this:
1. Open your browser and download the HappyMod APK file from HappyMod.com - the only official website of HappyMod.
2. Open Android Settings and go into Privacy or Security.
3. Tap the option to Allow Unknown Sources and enable it.
4. Go to your Android downloads and tap the APK file.
5. Follow the directions on the screen to install it.
6. Search MilkChoco in HappyMod App.

# Full Specifications of MilkChoco Mod APK 1.34.0 [Unlimited money]
// Download Information //
| | |
| --- | --- |
| Size | 127.4MB |
| Version | 1.34.0 |
| Version Code | 388 |
| Lang | af am ar as az be bg bn bs ca cs da de el en-AU en-CA en-GB en-IN en-XC es es-US et eu fa fi fr fr-CA gl gu hi hr hu hy in is it iw ja ka kk km kn ko ky lo lt lv mk ml mn mr ms my nb ne nl or pa pl pt pt-BR pt-PT ro ru si sk sl sq sr sr-Latn sv sw ta te th tl tr uk ur uz vi zh zh-CN zh-HK zh-TW zu |
// Operation Systems //
Permission
INTERNET ACCESS_WIFI_STATE ACCESS_NETWORK_STATE BILLING GET_ACCOUNTS WRITE_EXTERNAL_STORAGE VIBRATE POST_NOTIFICATIONS WAKE_LOCK RECEIVE AD_ID BIND_GET_INSTALL_REFERRER_SERVICE RECEIVE_BOOT_COMPLETED FOREGROUND_SERVICE READ_EXTERNAL_STORAGE
Permission Text
OTHER:
OTHER:
Allows applications to open network sockets.
Allows applications to access information about Wi-Fi networks.
Allows applications to access information about networks.
Allows access to the vibrator.
Allows using PowerManager WakeLocks to keep processor from sleeping or screen from dimming.
Allows an application to receive the ACTION_BOOT_COMPLETED that is broadcast after the system finishes booting.
CONTACTS:
Allows access to the list of accounts in the Accounts Service.
STORAGE:
Allows an application to write to external storage.
Allows an application to read from external storage.

Min Sdk
21
Min Sdk Txt
$mod_unpack_info.min_sdk_txt}}
Target Sdk
31
Target Sdk Txt
31
Multi Window
No
Supports Screens
small, normal, large, xlarge
CPU
arm64-v8a armeabi-v7a
Open GL Int
0
Supports Any Density
Yes
Densities
160, 240, 320, 480, 640, 65534
// User Features //
Uses Feature
Wi-Fi hardware features:
The app uses 802.11 networking (Wi-Fi) features on the device.

Uses Feature
other.#The app uses the Global System for Mobile Communications (GSM) telephony radio system.#The app uses 802.11 networking (Wi-Fi) features on the device.#:


// Signature //
| | |
| --- | --- |
| Md5 | D04C7E8BFB9C9E6BC874770C14EEE95B |
| Signature | 0CDD4F7EE3A19E448B1568867B16BF07EBA0C8E7 |
| Sha256 | 5901AEC7B1475F806E6F62283BEAD204996F02071D21F9F6B3349F69366FA056 |
| Valid From | Tue Feb 14 02:38:39 CET 2017 until: Thu Jan 21 02:38:39 CET 2117 |
| Serial Number | 3cbb9ec |
// Developer //
| | |
| --- | --- |
| Developer | KangJin Lee |
| OU | GameParadiso |
| Organization | GameParadiso |
| Locale | Seoul |
| Country | KR |
| City | Seoul |
# What're users talking about MilkChoco Mod APK
Download HappyMod to join real time talk with millions of users.
User reviews
User requests
Request a latest version of MilkChoco Mod
If this mod doesn't work, you can send a request to HappyMod community. Users will upload a new mod if they've one.
Send a request
Latest requests related to MilkChoco
# Video reviews:
Wondering whether this mod is working? Check out screen capture videos about this mod.